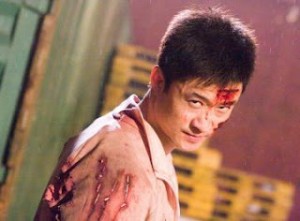 If you haven't yet seen this movie, then check out this video we've put together and chances are you'll want to watch it!  Fatal Contact is about a guy who starts fighting in an underground league to make a little extra cash.  Only thing is he's a national kung fu champion.
Jacky Wu Jing is the main character, so you can expect some awesome martial arts action.  The song below is 'Adrenaline
' by Shinedown.  Check it out!
You can also get this movie on DVD (unfortunately not on Bluray!)
Fatal Contact for Region 1 DVD
(Us & Canada)
Fatal Contact for Region 2 DVD 
(UK, Europe, etc)
(Cannot find for Region 4! – I'm thinking a Region Free Player is in need…)
Enjoy this post? Connect with me on Facebook!
Help me review the best movies and join the discussion with an online community!